The Provinzial presents
Zebra Online
The THW Kiel internet magazine
That's THW Kiel:

THW Kiel is the most successful German handball team of the last 20 years and was 15 times German champion in the last 20 years. Winning three times the Champions League, once the Super Globe, nine times the German cup, seven times the German Super-Cup and three times the EHF cup added to the impressive record of Germany's leading handball team in the leading handball league of the world, the "Bundesliga". But THW Kiel has also a long handball tradition - becoming German champion for the first time already in 1957.

More than 10000 enthusiastic supporters and famous players like Thierry Omeyer, Filip Jicha, Kim Andersson, Marcus Ahlm, Momir Ilic, Daniel Narcisse, Aron Palmarsson and Christian Zeitz make the Sparkassen-Arena - the Kiel event hall - a nearly unconquerable place for the visiting teams.

THW Kiel was home to many of the world most respected handball players like Stefan Lövgren, Nikola Karabatic (world handballer 2007), Magnus Wislander (world handballer 1990), Staffan Olsson, Henning Fritz (world handballer 2004), Nikolaj Jacobsen, Demetrio Lozano, Frode Hagen, Andrei Xepkin (segen times CL winner), Roman Pungartnik, Nenad Perunicic, Lars Krogh Jeppesen Marek Panas or former German national team captain Klaus-Dieter Petersen.

Enjoy our site - if you have questions, feel free to mail us!

German record champion
1957, 1962, 1963, 1994, 1995, 1996, 1998, 1999, 2000, 2002, 2005, 2006, 2007, 2008, 2009, 2010, 2012, 2013, 2014, 2015, 2020 and

2021
Champions League winner
2007, 2010, 2012 and

2020
German record cup winner
1998, 1999, 2000, 2007, 2008, 2009, 2011, 2012, 2013, 2017, 2019 and

2022
EHF cup winner
1998, 2002, 2004 and 2019
Champions Trophy winner
2007
Super Globe winner
2011
German super cup winner
1995, 1998, 2005, 2007, 2008, 2011, 2012, 2014, 2015, 2020 and

2021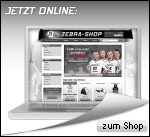 | | |
| --- | --- |
| | THW Business Lounge |

| | |
| --- | --- |
| | Order tickets online |