Mattias Andersson
Nick name:

Matti

Position:

Goalkeeper coach (before: goalkeeper)

Number:

16

Date of birth:

29.03.1978

Place of birth:

Malmö (SWE)

Nationality:

Swedish

Height:

1.85m

Weight:

89,5kg

Marital status:

married to Anna since 24 Jun 2005, one son (Elis, born 2006) and one daughter (Livia, born 2009)

Occupation:

Computer technician

Hobbies:

reading, computer, sports in general, history, Manchester United

First time in club since:

2001

First time in club until:

2008

Second time in club since:

2018

Note:

Reactivated from 10/2020 on.

Contract until:

30.06.2008

Clubs:

Ystad IF (SWE)
1999 HK Drott (SWE)
Anfang 2001 FC Barcelona (ESP)
Sommer 2001 THW Kiel
2008 TV Großwallstadt
2011 SG Flensburg-Handewitt
2018 Karrierende
10/2020 THW Kiel

Coached clubs:

2018 Goalkeeper coach Austria and THW Kiel

Career highlights:

As goalkeeper coach:

Champions League winner 2020
Super cup winner 2020
German champion 2020 and 2021

As player:

German champion 2018 with Flensburg
German cup winner 2015 with Flensburg
Champions League winner 2014 with Flensburg
Winner of European cup winners cup 2012 with Flensburg
Champions League final 2008
Champions League winner 2007
German champion 2002, 2005, 2006, 2007, 2008 and 2021
German cup winner 2007 and 2008
EHF cup winner 2002 and 2004
Champions Trophy winner 2007
German super cup winner 2005

European champion 2000 in Croatia
Silver medal Olympics 2000 and 2012
4th place WC 2011
8th place Euro 2016
Silver junior WC 1999 in Qatar
Silver youth WC 1997 in Estonia
Best goalkeeper youth wc 1997 and junior 1999
Best youth goalkeeper in Sweden
Best keeper and most valuable player in Elitserien 2000/2001
Nominated for 1st division all star match 2001/2002

Miscellaneous:

Reactivated on 02.10.2020.

Homepage:
124 SWE (as at 13.01.2016)

Goals in the national team:

0 (as at 13.01.2016)
U21 matches/goals:

33 matches, 1 goal

U18 matches/goals:

20 matches, 1 goal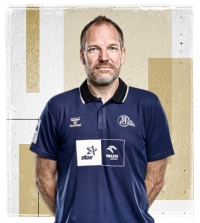 Mattias Andersson.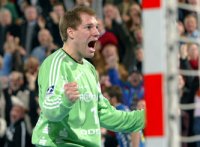 Mattias Andersson in action.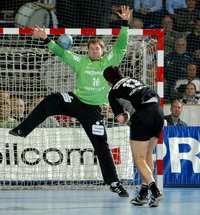 Mattias Andersson in action.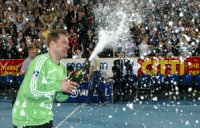 Mattias Andersson in action.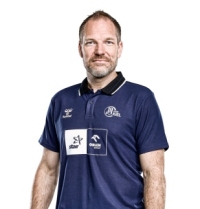 Mattias Andersson.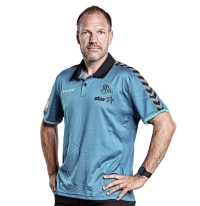 Mattias Andersson.